Pangs 2022 Half-Year Work Report It's Time to Chase Dreams in Your Life
2022-08-01
In July 2022, Pangs Chem held a meeting to summarize the achievements of each department in the first half of the year. The meeting was divided into three parts: the team leaders' reports, the department managers' reports, and the summary by Mr. Pang.
Team Leader Work Report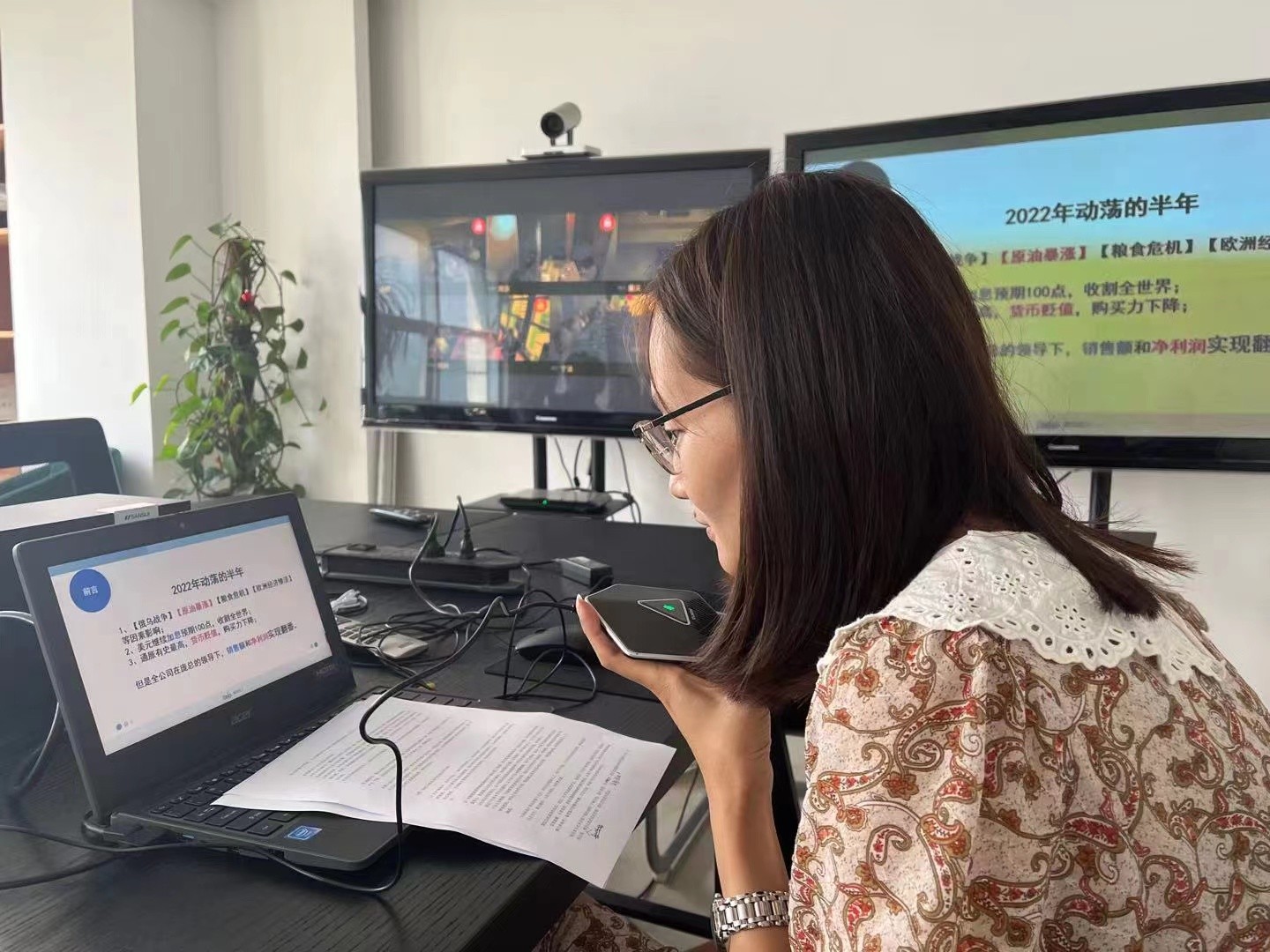 Jessie, the team leader from second business department, has continued to grow in performance in the first half of the year. Her team members can also develop customers independently, own ideas for their team development and have growth. In her opinion, it's necessary to continue to pay attention to the shortage of talents reserve and to inject "fresh blood" into the department in a timely manner. The market is changing rapidly, we need timely respond to the situation that the low conversion rate of potential customers and the shortage of new customers , and pay attention to shift the sales strategies. In second half of this year, she said attention should be paid to developing new markets, risk management and control, and talents development.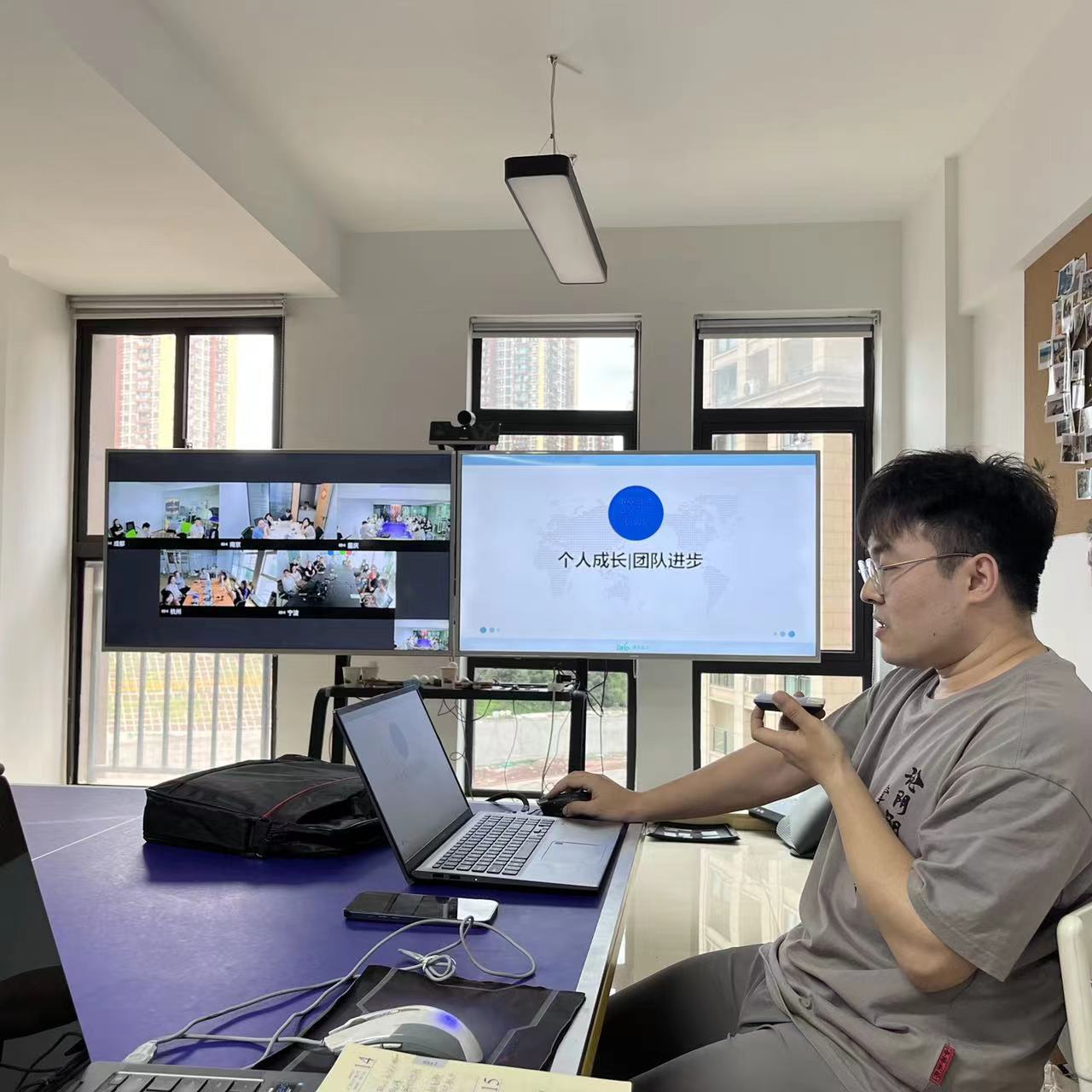 Marcelo, one team leader from third business department, said that in the first half of the year personal growth requires self-discipline and a change in thoughts. Also team growth requires mutual trust. In his team, it deeply reflect on problems such as loose management, fixed thought, and poor collaboration. It is necessary to identify the "pain points" and apply "medicine" according to indications. In second half, he plans to expand customer development channels, develop new markets and new products. And to increase repurchase rate of customers after closing. Meantime, to focus on team training, to improve team tacit understanding and to work efficiency.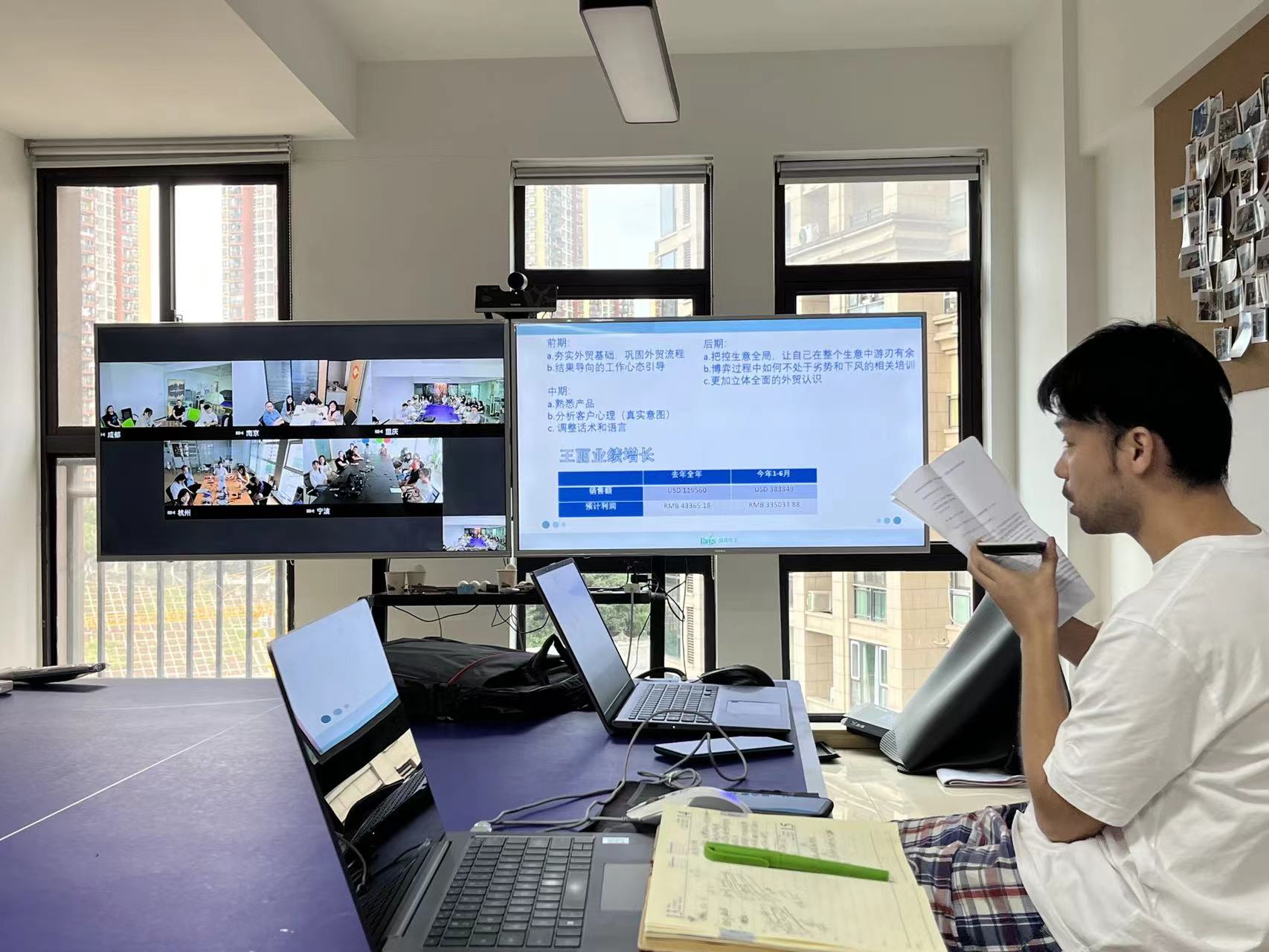 Gabriel, another team leader from third business department, thought that it was necessary to build up a team, to optimize the organization and to have plan to carry out the business; to do good job in the analysis of successful and failed cases; to strengthen the understanding of the changes of foreign trade and the diversification of products. In second half, their team are going to regularly organize analysis and discussion on significant customers difficult to close and to find solutions. For such customers, it is necessary to teamwork and tackle difficulties together.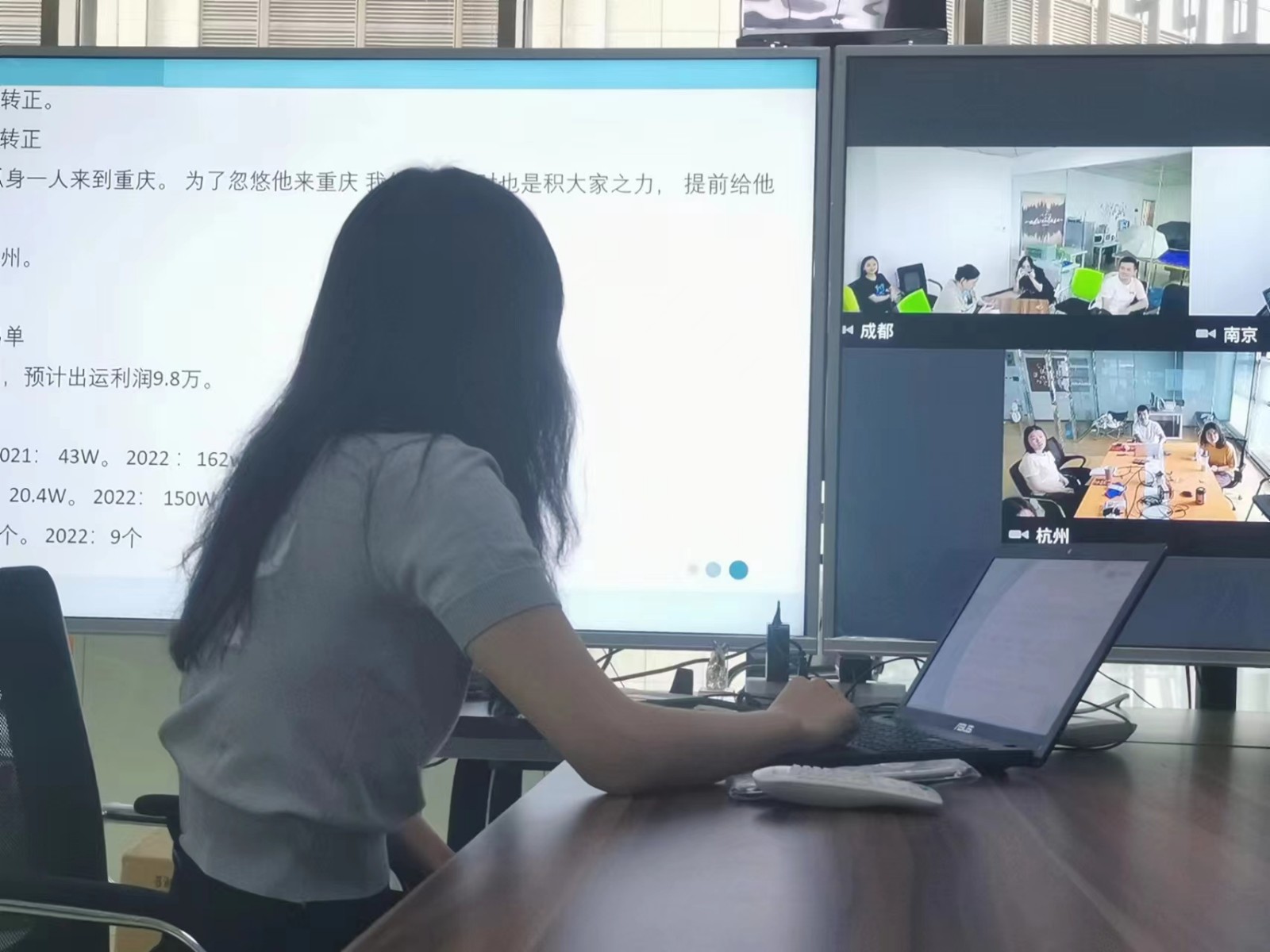 Olivia, one team leader from fourth business department, helped newcomers integrate into new environment and adapt to new job, and gave them development directions. She said: " Due to my limited experience, I have not been able to set proper goals for newcomers. I still need to keep learning, increase my business knowledge, and strive for more correct guidance and help for newcomers." Her plan is to shift from stocking to strict management, to set "big" goals for newcomers, and to strictly implement customers development tasks. To improve the level, to benefit others and oneself.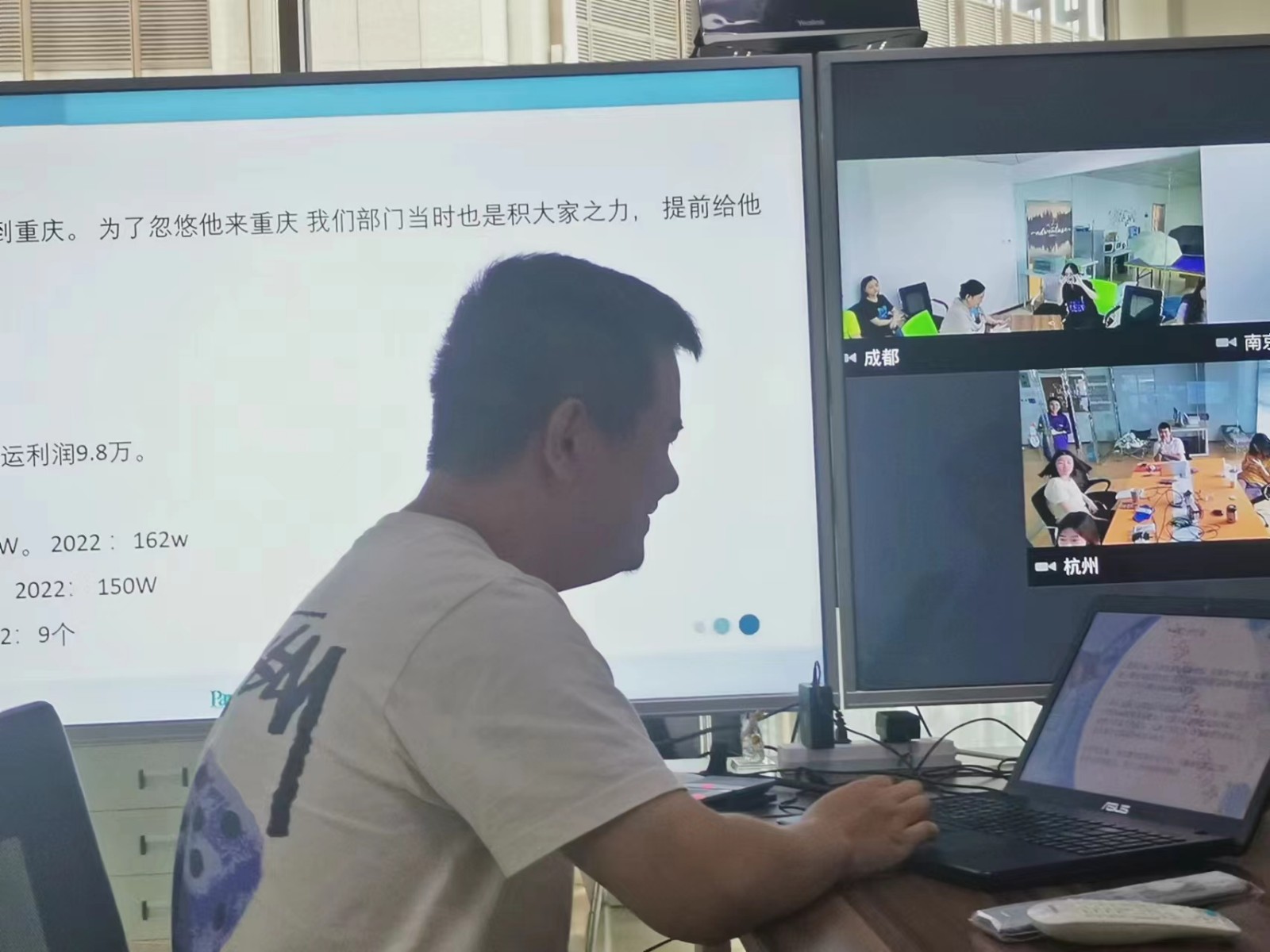 Sebastian, another team leader from third business department, completed the goals at the beginning of this year on schedule in the first half of the year, and made steady progress. The join of new staff brings new energy and powers to the small team. Due to that the formation of his team is not long, it takes a certain amount of time to hone. Through with systematic study and sharing the thought on leadership of our boss, his management knowledge has been improved to a certain extent. In second half, he expressed that his team would strive to achieve an increase in sales and settled profits compared with the second half of last year. To help newcomers grow quickly, to continue to enrich their professional quality and ability to transform their identity.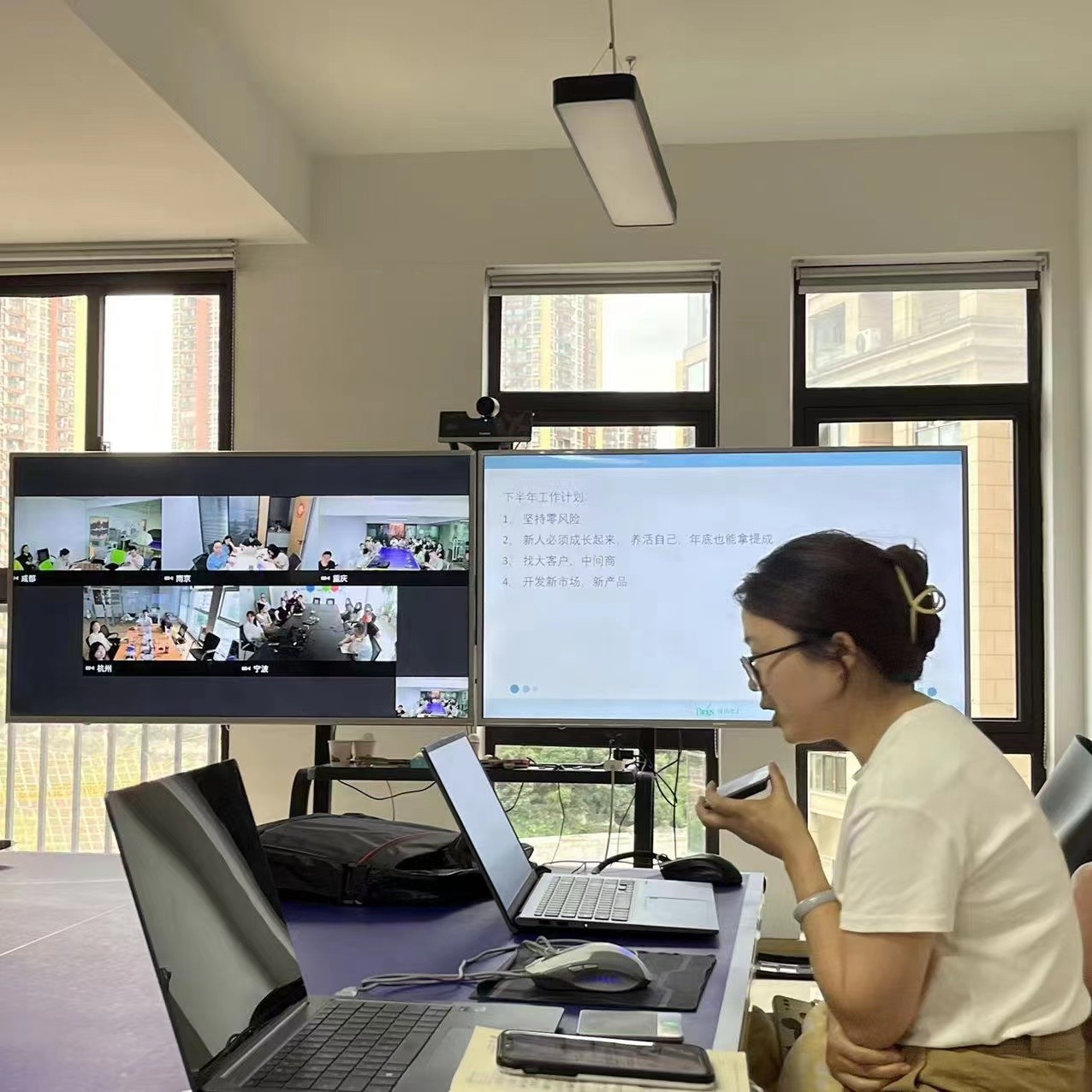 Aida, the team leader from fifth business department, did not set small goals and plans for newcomers due to the lack of innovation in the team management model. The problem exposed: their total number of customers is small and the major customers are less. Her team had an idea to explore new markets and new products. To research the market and products, to find competitive supply chain and to targeted develop new customers. In second half, the work plan is to adheres to zero risk and newcomers growth. To find major customers and middlemen and to develop new markets and new products.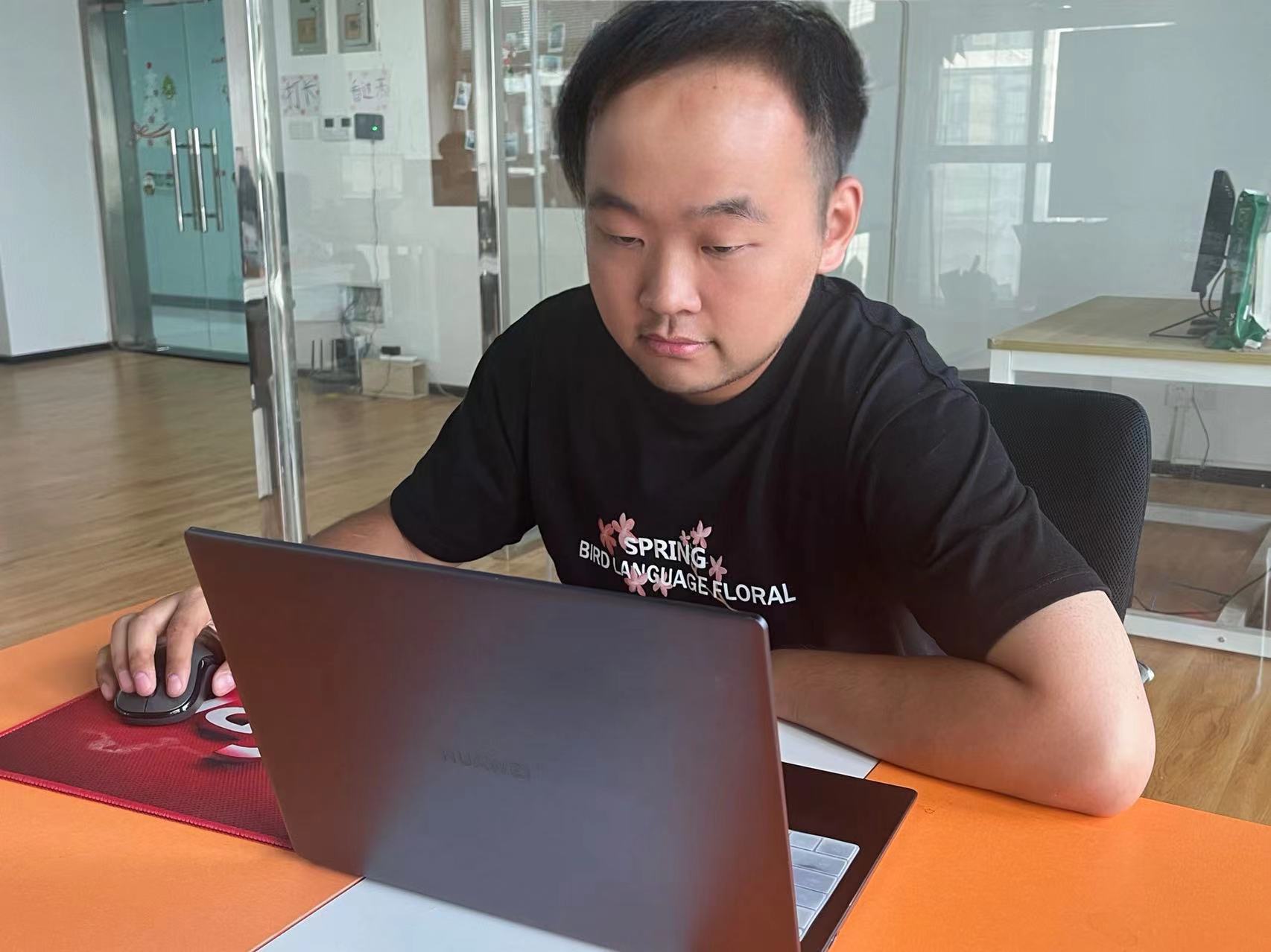 Alex, the team leader from sixth business department, has got orders regularly owing to the stable maintenance of his customers. There was continuous demand for new products of his customers, so he got orders and the samples were sent several years ago. There are still some deficiencies in his work, such as a lack of a thorough understanding of the products, a lack of grasping the opportunities and time to sign orders and the lack of new customers. In second half, he and his team will focus on developing new customers and changing the situation between the customers, pay attention to new products and new opportunities according to the new strategy of our boss-Mr.Pang. To let the newcomers of the department become proficient as soon as possible, and to keep up with the footsteps of the whole department and the whole company.
Department Manager Work Report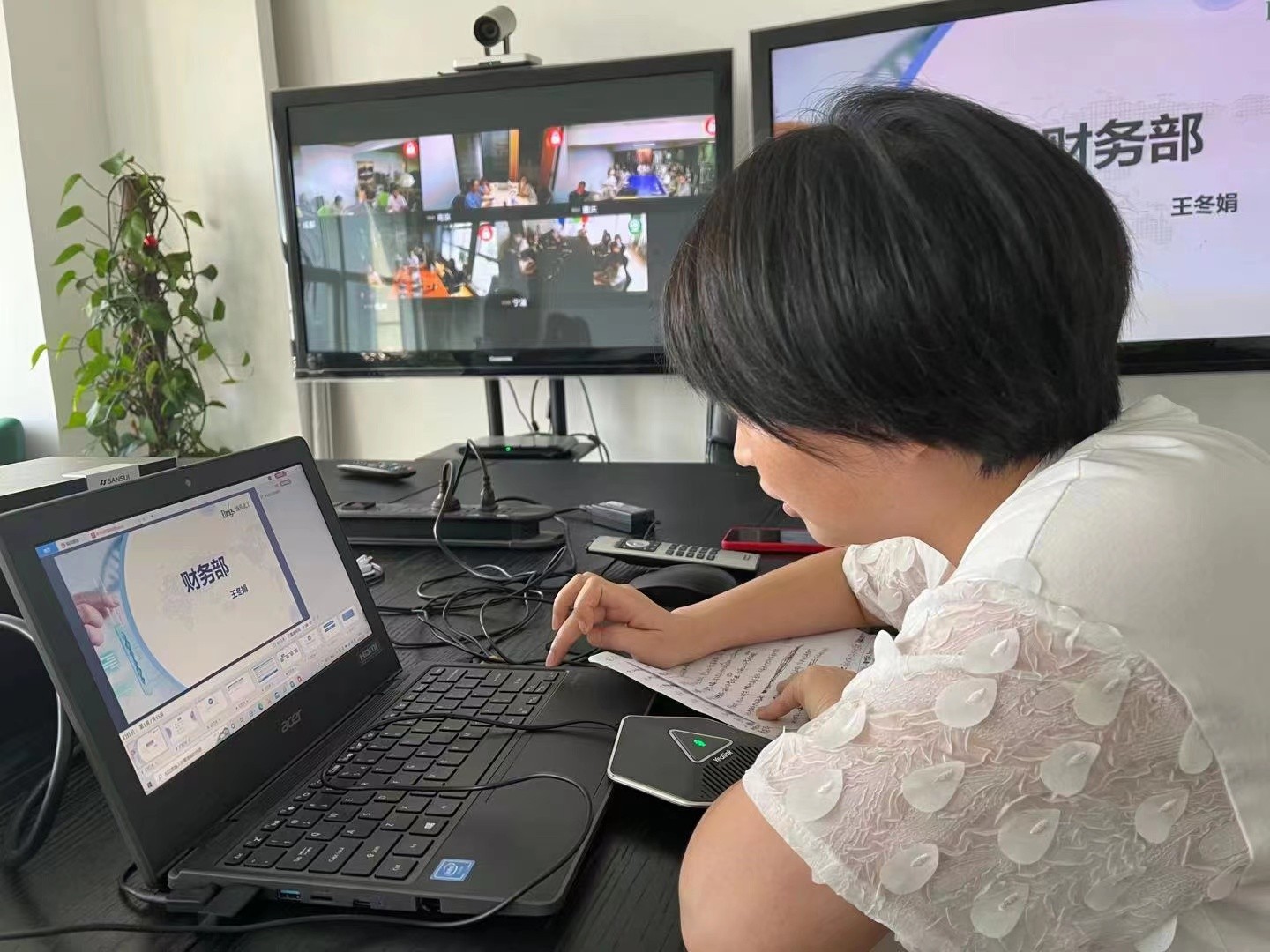 Wang Dongjuan, the manager of the finance department, in the first half year learned the courses arranged by company personnel administration department. She is a person that thought in her work. She found that her business ability and management ability still need to be improved. It's useful to learn more from our boss and try her best to improve the management level. To communicate more with colleagues in the finance department to improve problems' feedback and resolution speed. In second half, she plans to complete the daily work on time, arrange the work reasonably in advance and to organize everyone's work and to require staff being more meticulous and standardized.
Yuan Jiang, manager of the purchasing department, said that the department of the supply chain was generally stable in the first half of the year and the number of competitive products of Pangs increased significantly. The cooperation and coordination between with major suppliers had been optimized; Doing a good job in market research, estimated procurement and price negotiation. To detail management of planned procurement contracts and processes in second half; meantime to improve procurement team and business team coordination; to do market research and strategic procurement and to expand new products.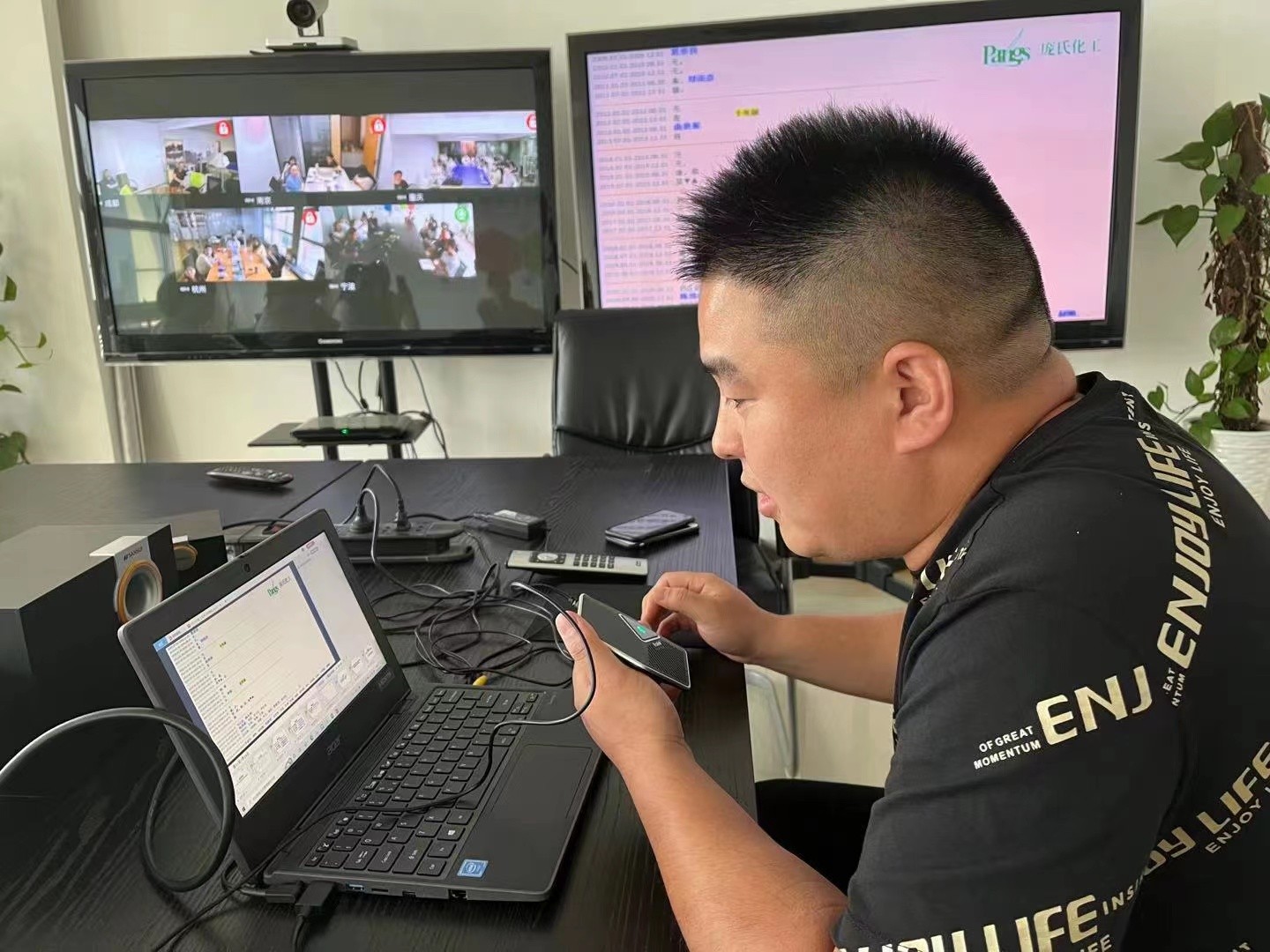 Eduardo, manager of first business department, expressed that the team and the department business performance is generally excellent. Adhering to the principle-to be formal staff based on receiving order, which the newcomers have received orders in less than two months under the leadership of the team and it is very good. He has rich experience in the aspect of newcomers growth and progress, however, there is still room for improvement in terms of business scale.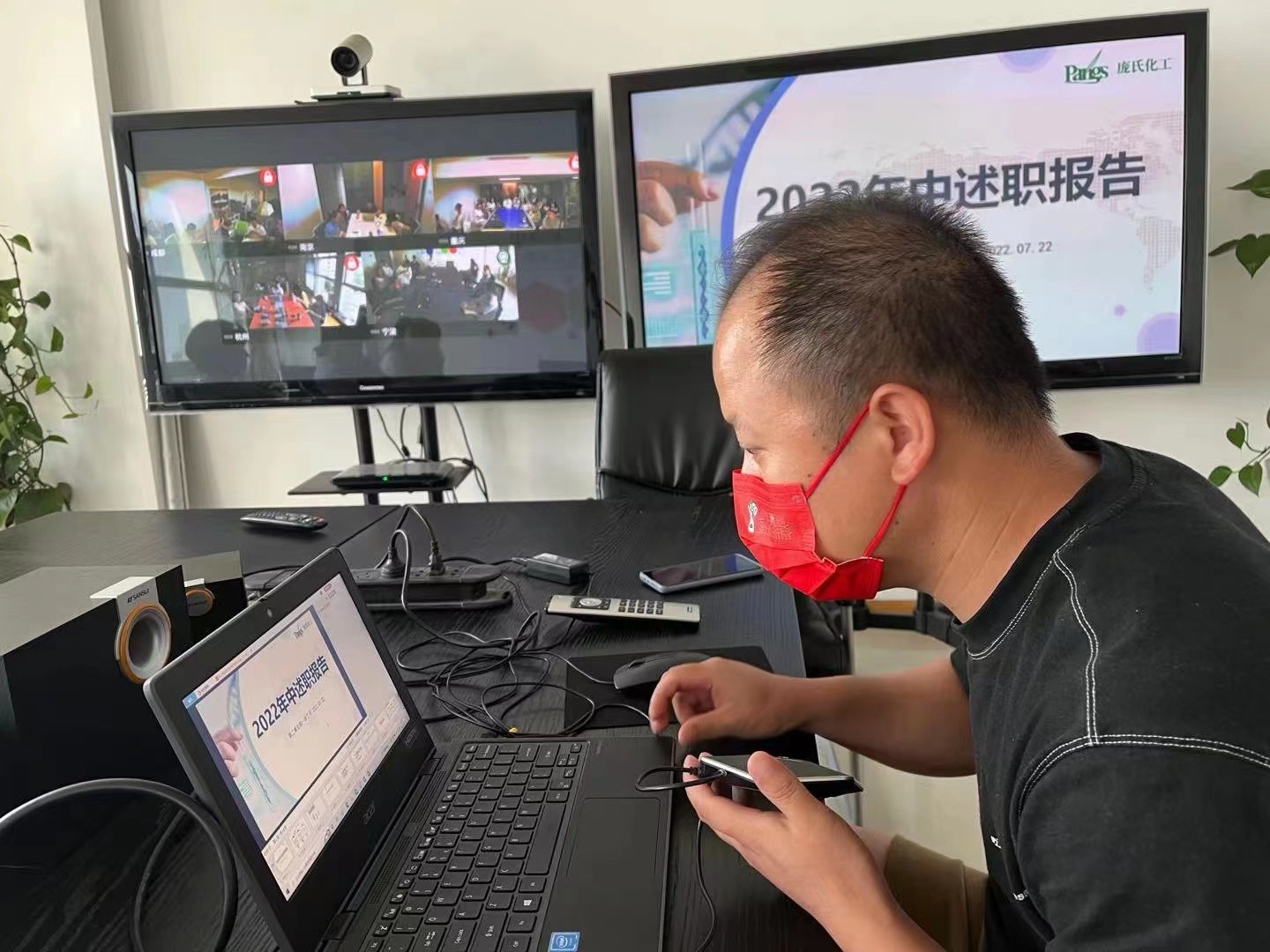 Daniel, manager of second business department, said his department formation was basically completed, the business structure was reasonable and the risk control was mature. But the lack of continuity of business and "hematopoietic" capability of his department is a hidden danger. In the second half, it is hoped that the number of monthly matching sales will reach the expected target. To adjust the business direction appropriately and to improve the "hematopoietic" function quickly .
Justin, manager of third business department, expressed that the sales in the first half reached the standard of the whole one of last year. The number of personnel in the department increased in total, and each teams formed an atmosphere of competition and chased after each other. As a department manager, he feels that he lacks management experience and fails to completely abandon the old work pattern. It was found that the department has single product sold and had not developed new products and new markets. In second half, he want to strictly implement the wore process required by our boss, to strictly control risks and to require zero error and zero risk.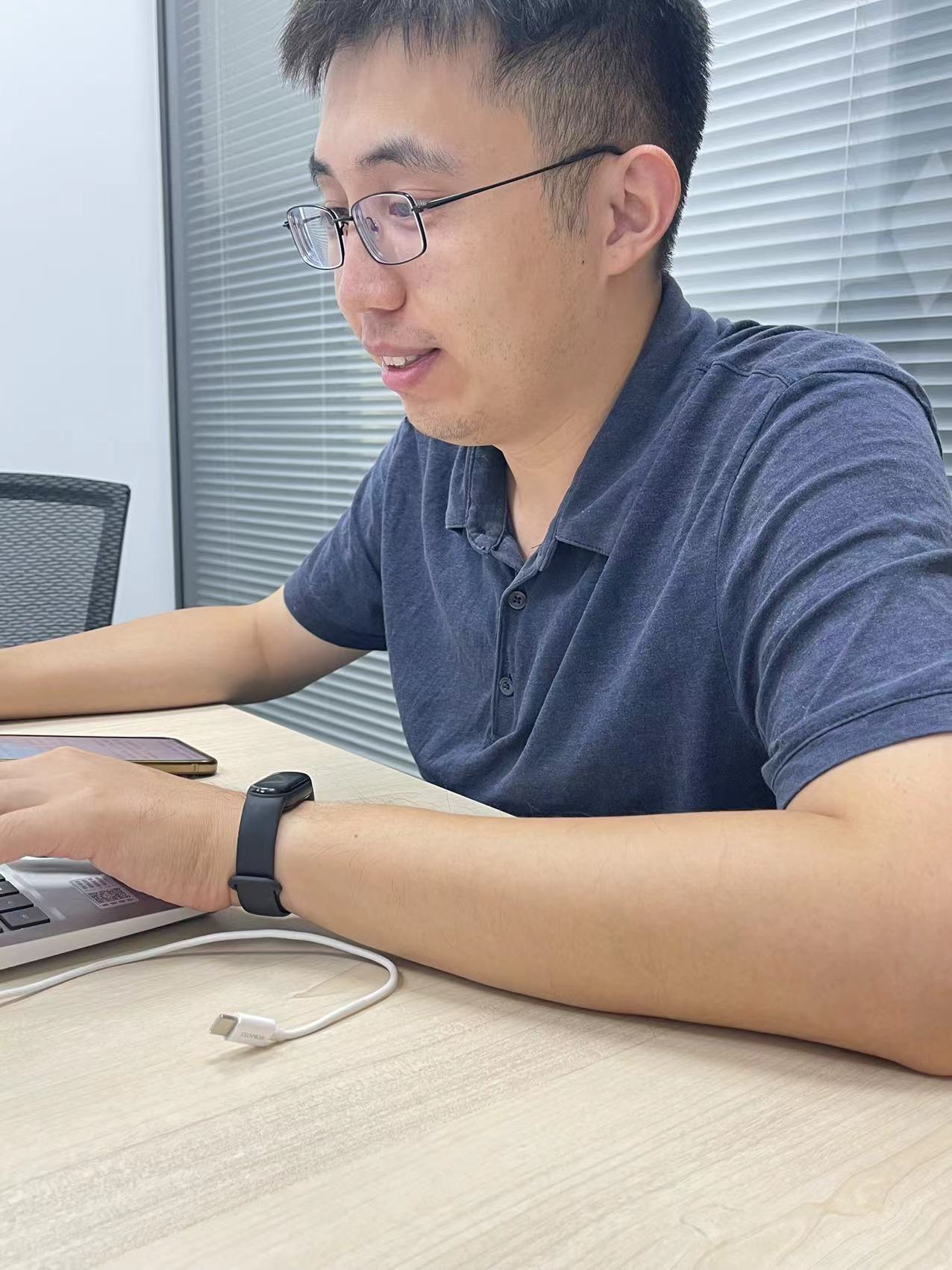 Harvey, manager of fourth business department, said that due to the shortage of department funds, orders lost and shipment delayed, for which sales fell off a cliff. He found that there was a gap of each salesmen performance, this problem was serious and so as other problems. He figured out a way to slightly loosen credit sales restrictions and encourage team members to take more credit sales, in order to close or to achieve the company' average level. In second half, it is necessary to set up customer development targets, to hold weekly summary and other methods. He hoped to ensure sales performance, adjust sales strategies, pay more attention to the training and incentives of new coming and company experienced salesmen and promote all department progress.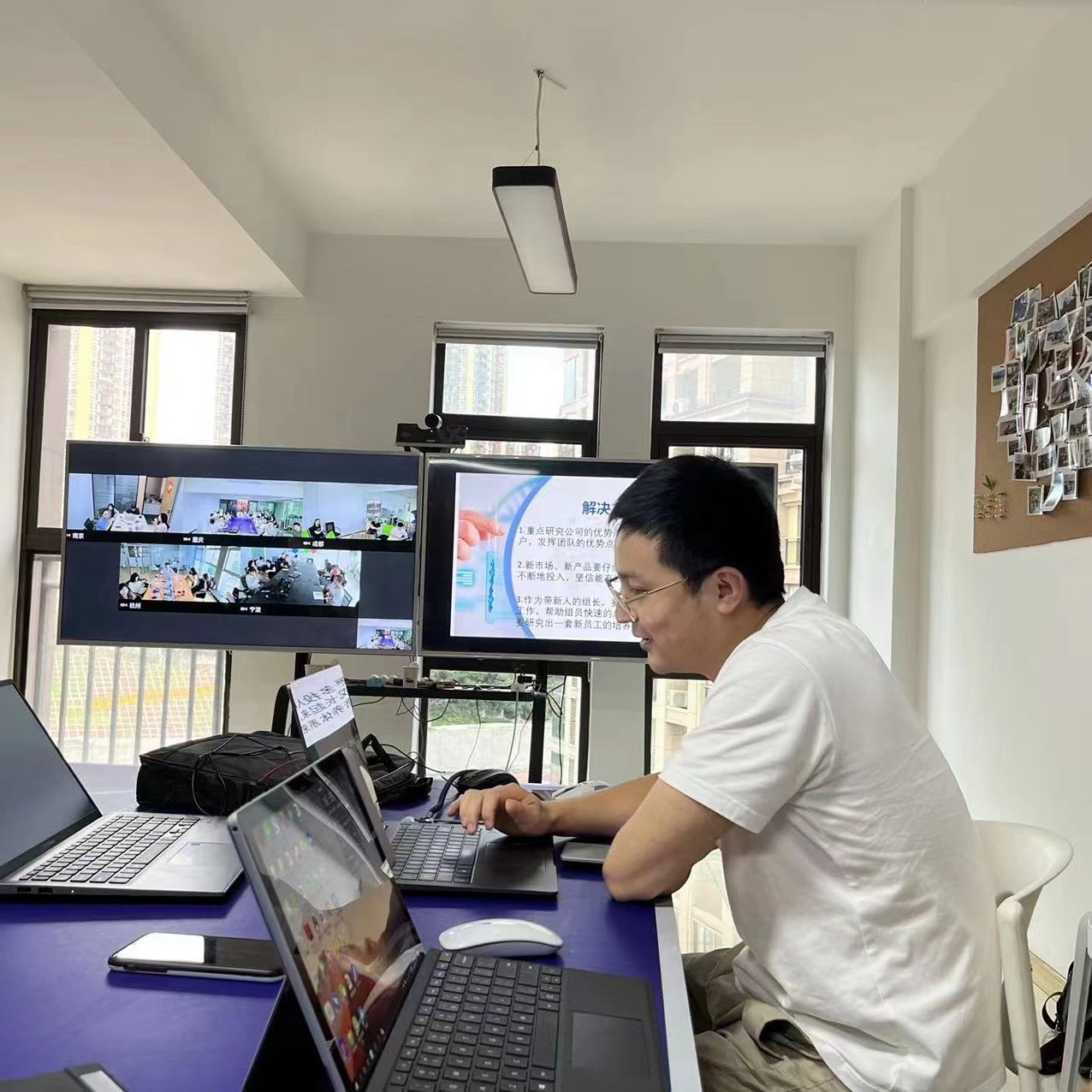 Arron, manager of fifth business department, indicated that the overall operation of his department was stable and had a certain ability to resist risks. On this basis, there were also some problems, such as the lack of new customers and the lack of new markets and new products. The pace of new employees development lagged behind other departments over the same period. He figures out focusing on researching our company competitive products and taking full advantage of the team. New markets and new products should be carefully studied and other team developing solutions. In second half, it is hoped that the team will build better and develop major customers that can promote development of the department, also decrease the risk to zero.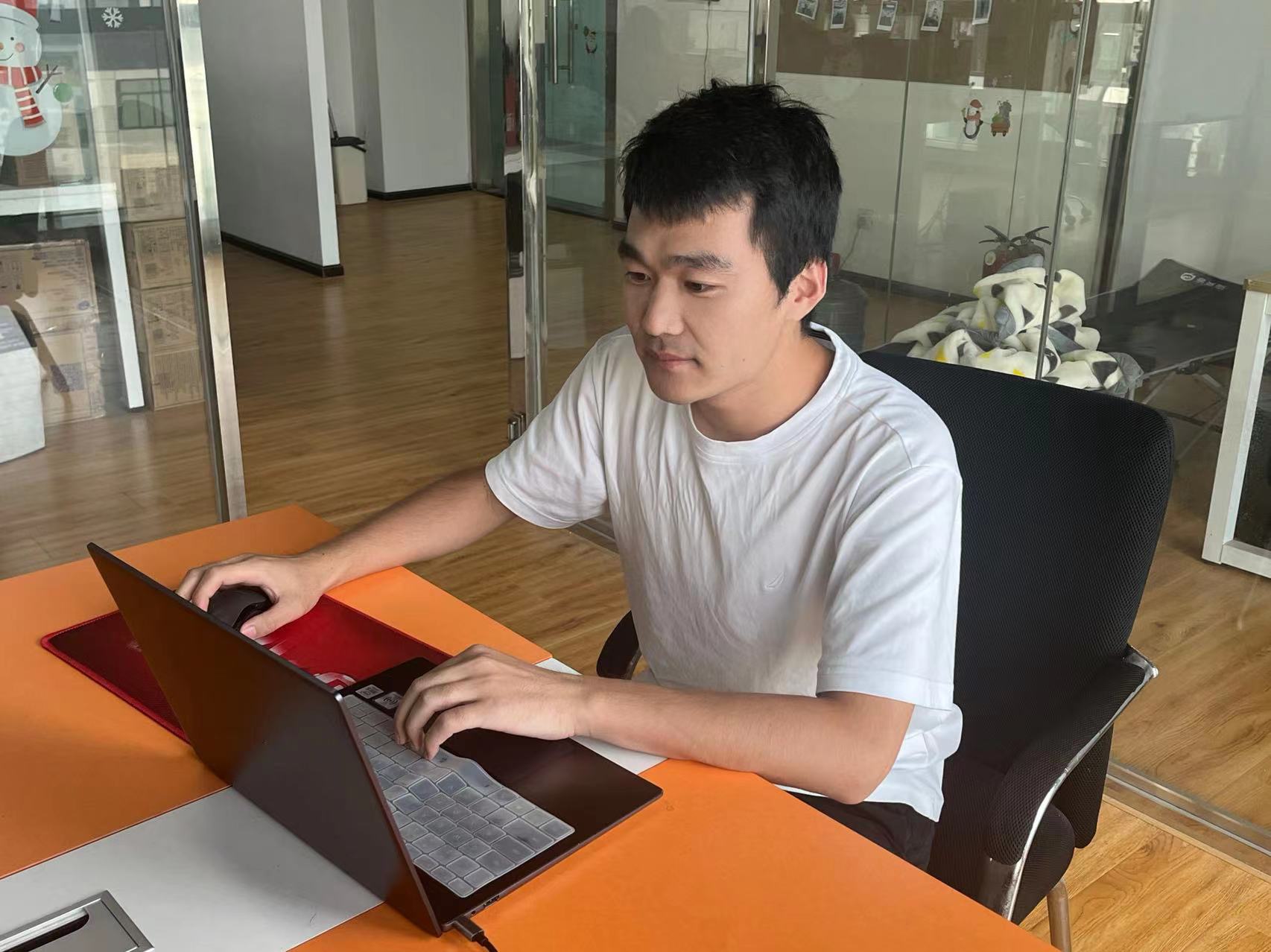 Leonard, manager of sixth business department, concluded that training newcomers must form a working atmosphere of helping each other. To effectively and purposefully improve rate of closing orders by new customers, it is necessary to actively guide bestsellers or popular products and provide valuable customers. So as teamwork, resource sharing and other ideas. In second half, to make a difference, he plans to keep the department stable, the spirit positive, the performance promoting and the risks controlling.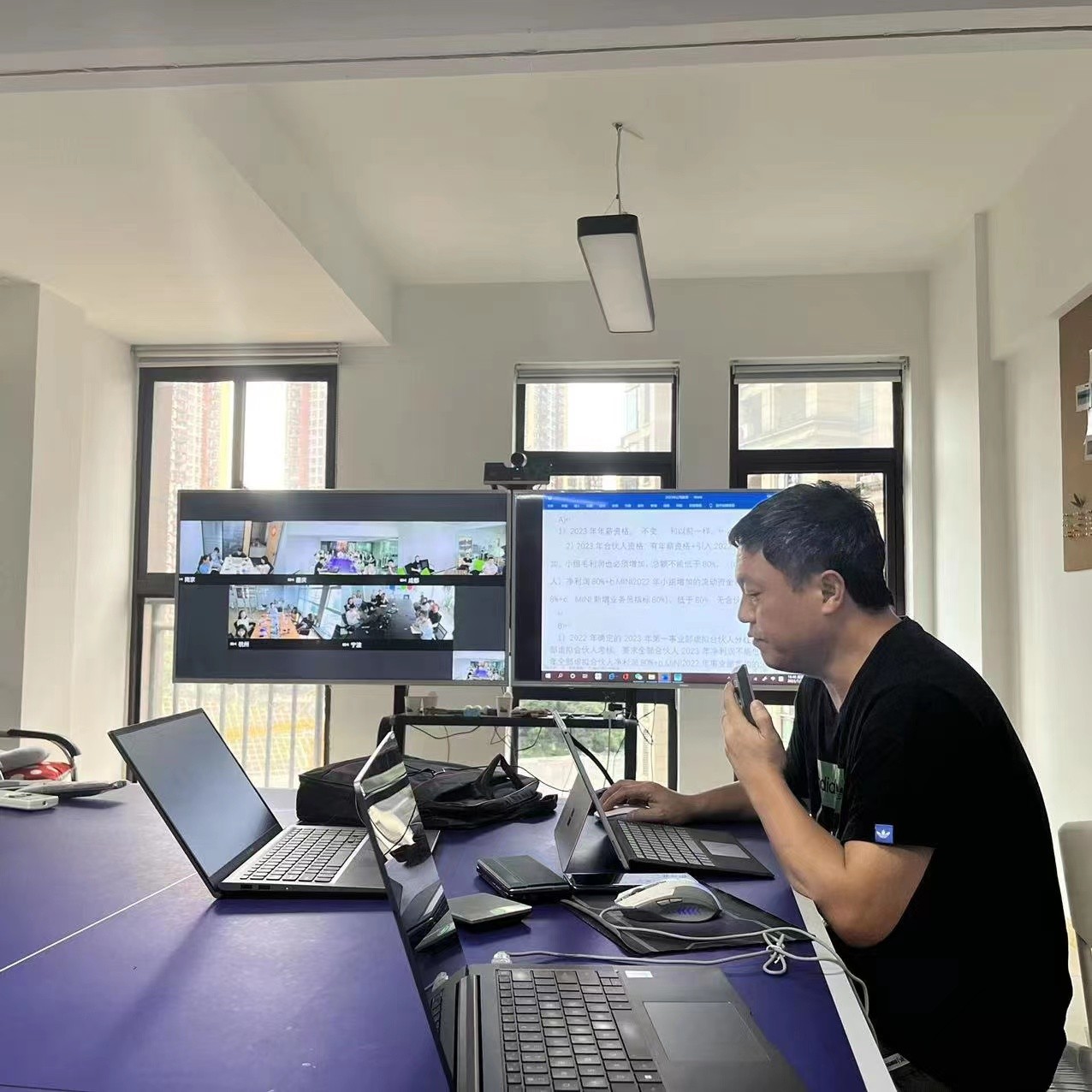 Mr. Pang summed up: The world's great things must be done in detail. The only one we need to conquer is ourselves without being influenced by others and to become a better version of ourselves.