The Second Business Sharing in 2022 Held Successfully
2022-05-30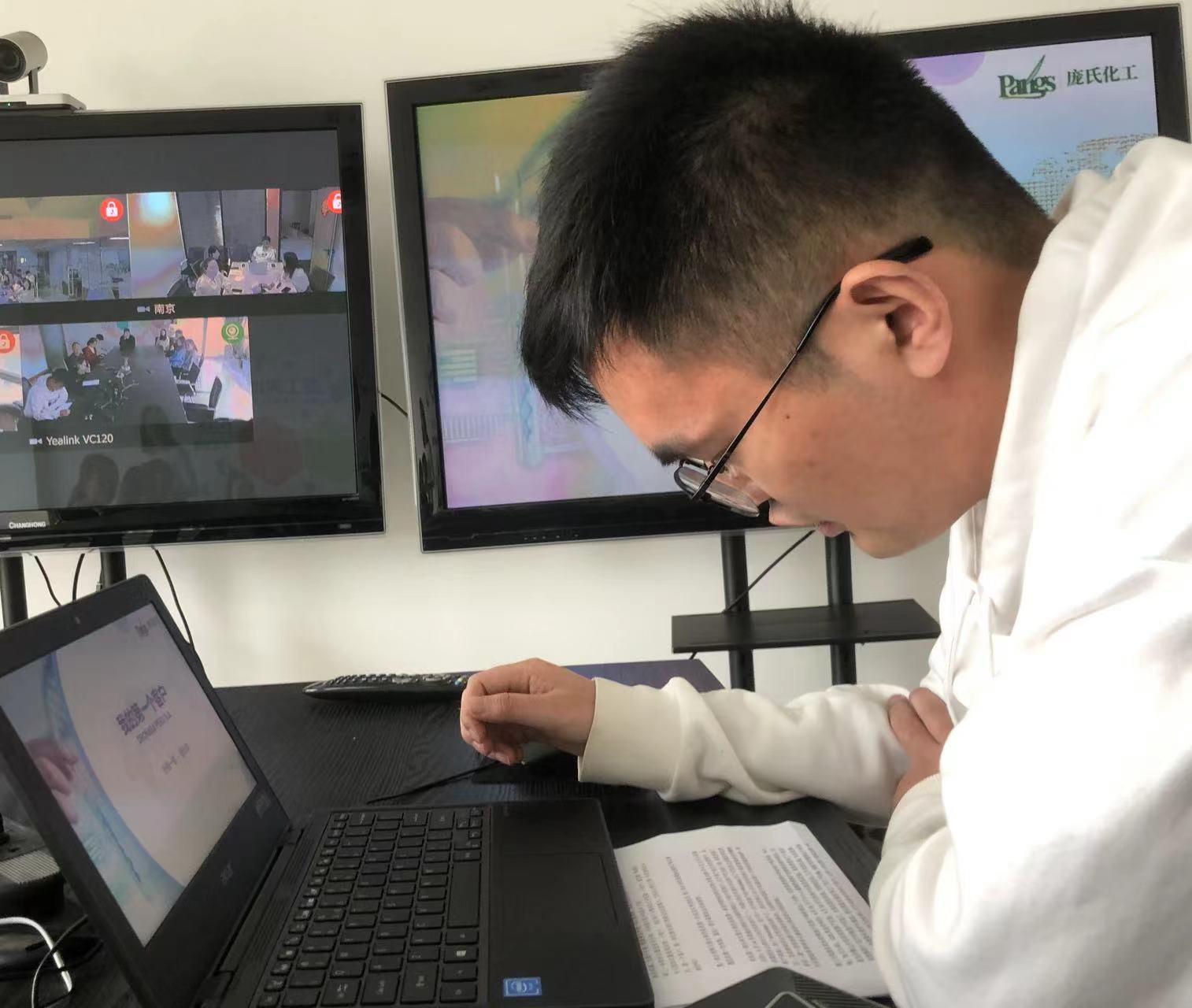 On the afternoon of May 25, 2022, the second business sharing began. This time, we invited Jason from first business department and Sebastian from the fourth. The theme of Jason's share is: My first customer, and Sebastian's is: Effectively communicating with customers. Let's take a look at their experience together!
The first speaker was Jason from first business department. His sharing theme was on the basis of "my first customer". He joined Pangs in April 2020 to develop customers with the help of his team leader Sunny. On the second night of his entry, with lucky and hard-working, his client gave him a strongly willing inquiry . And Jason managed to win this first order successfull y. He also talked about the first failure that he encountered since dealing the orders alone, and summed up the lessons of paying more attention to the factory and controlling the delivery time. Looking back on his two-year work experience, Jason always reminded himself to keep the original belief in his mind and always maintain the enthusiasm for developing customers. Following Jason's speech, his mentor this time Daniel also reviewed the experience of his first client, and ended with the saying "For truly great men look to this age alone" to urge everyone to continue to work hard all the time!
The next speaker, Sebastian from the fourth business department, delivered a speech on the theme of effective communicating with customers. He asked whether everyone had encountered such problems as customer's developing letters sinking into the sea, awkward chatted with customers, and was unable to enter a talking deeply when developing new customers. Telling us "intercultural communication", that is how to communicate properly. He believed that we can start with products, details and services. And we can make timely and appropriate quotations to customers according to the price trends of some products, our company's advantageous products, and products that customers often purchase. Reduced sociability makes the client feel like that you are helping him with his work. In the end, he concluded that the foreign trade industry requires salesmen to have a high degree of sensitivity to the market, products and customers, and to practice their internal skills diligently.
Another exciting voting of the PK match is coming. The battle is very fierce and it continues to be tied. In the end Sebastian won this sharing by one vote. This is the end of his business sharing, let's look forward to the wonderful sharing next time!