[Positive Leadership Builds Team Cohesion] Management Sharing in May 2022
2022-05-26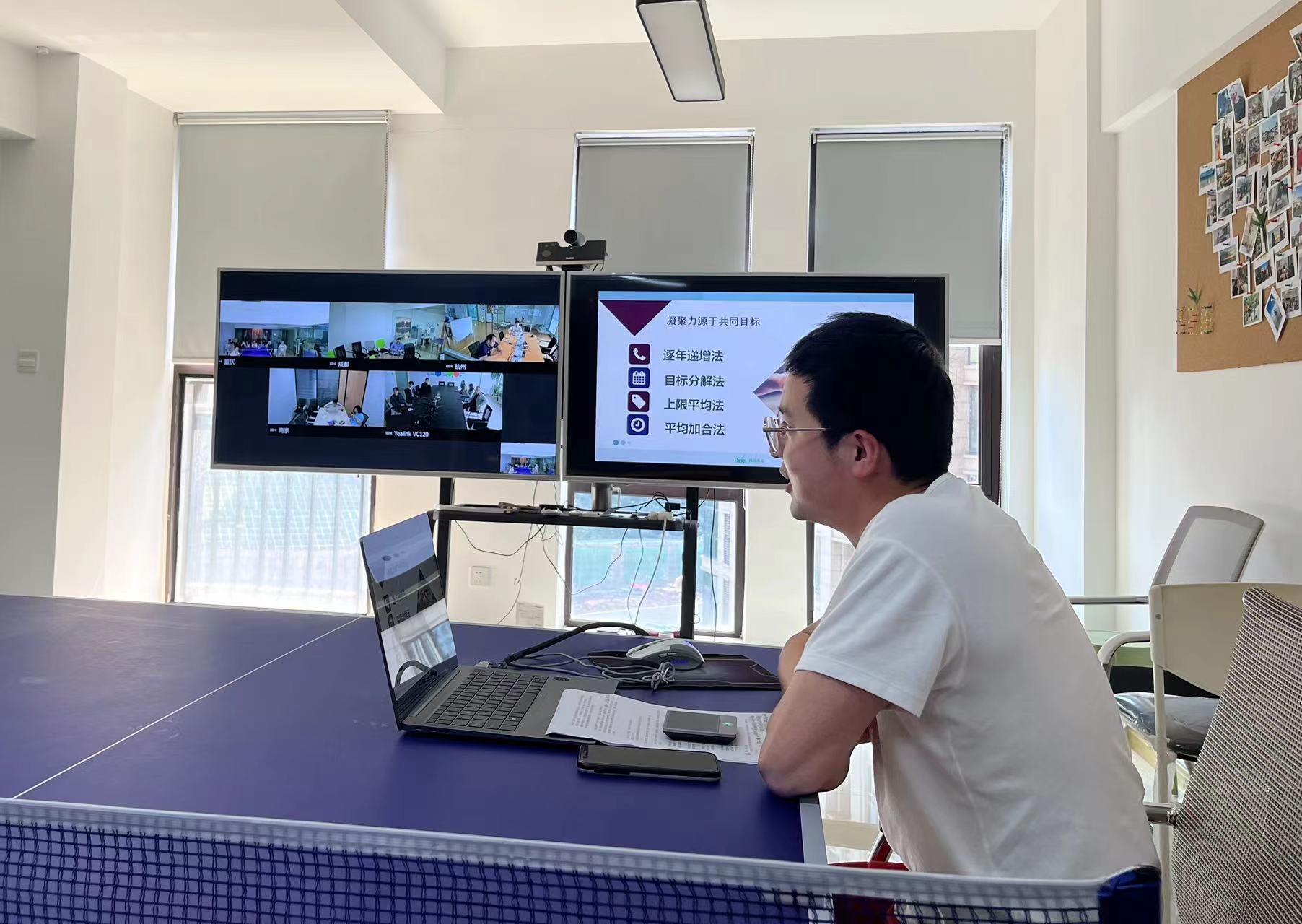 In May, we ushered in the sharing of Pangs second management training meeting. The theme of this session is: Positive leadership builds team cohesion. In this issue, Arron, the manager from the fifth business department, and Cathy, the team leader from the first business department. Let's see their views on building team cohesion.
Arron, the department manager from the fifth business department, started from the team and team cohesion, the importance of team cohesion, and the way to build team cohesion. He believes that the team, a community composed of staff and management, should reasonably apply the knowledge and skills of each members and co-work to solve problems and achieve common goals. Firstly, the leaders should lead by example: showing trust in their subordinates, establishing a system of team trust cooperation, rewarding practices that help team trust and criticizing behaviors that are not benefit to team trust. Secondly, they should also organize some group activities to enhance the trust of team members, and incorporate team trust into the company running and corporate culture to inherit it as a fine culture. Thirdly, the company must establish a scientific evaluation system, implement effective performance management, build a practical reward mechanism to give both spiritual incentives and material rewards. The iron discipline creates great team cohesion and help the staff maintain their self-discipline at all times.
Cathy, the team leader from the first business department, shared her view of management in three parts: improving staff themselves, helping each staff to improve themselves, and assisting department managers in their work. At first, she believes that managers need to keep up with the pace of the team, improve their business ability, and learn from each other's strengths. To improve the inner, to improve the self psychologically, and to improve the self-awareness and pattern. Then, they should help team members integrate into the team and set goals, discover the characteristics of newcomers, adapt to the pace of newcomers, help newcomers to improve themselves and own transposition thinking, to think more then to make a decision. Finally, they should coordinate the leadership work to link the management and the employees and understand the company's trends and policies. They should understand the leadership's requirements for the development of the team, deliver experiences to the newcomers in a timely manner and explain the company policies. Cathy's team is very concerned about the psychology and growth of the newcomers. She says everything as she knows, which makes the team thriving and grow rapidly.
That's all about this management meeting. I believe that everyone would have a clearer concept of team cohesion and learn from each other experiences to improve. Let's look forward to the next management meeting. By the way, can you guess that which excellent managers will share in next round?